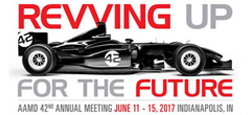 Register Now for the 42nd Annual Meeting
Make plans now to attend the AAMD 42nd Annual Meeting in Indianapolis, June 11 - 15, 2017. See the program and register today!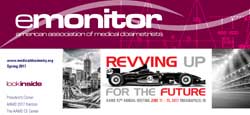 Read the Latest Issue of the emonitor
Find out about how you can become a medical dosimetry leader by running for a Board position, learn more about new 2017 membership benefits and get a preview of the 42nd Annual Meeting in the Late Fall/Early Winter issue of the emonitor.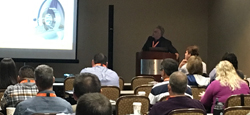 Presenters Needed for Region V Meeting
Do you have an interesting topic to share with your colleagues? Submit an abstract now for the Region V Meeting, April 7 - 8, 2017 in Nashville, TN. Get more details and submit your abstract by March 1.