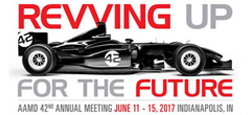 See What Happened at the 42nd Annual Meeting
Nearly 500 of your medical dosimetry colleagues attended the AAMD 42nd Annual Meeting in Indianapolis, June 11 - 15, 2017. See what you missed and make plans for the 43rd Annual Meeting, June 17 - 21, 2018 in Austin, TX!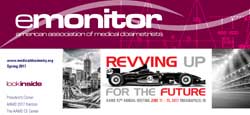 Be Up to Date with AAMD — Check Out the Spring eMonitor
Read about candidates for the 2017 Election, special events at the Annual Meeting, new CE opportunities, profiles of your fellow members, and much more in the Spring issue of the eMonitor!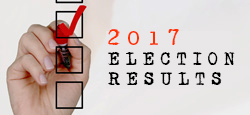 Congrats to Our Newly Elected Leaders
Find out who won in this year's AAMD Election and learn about board and regional representative opportunities for 2018. Get all the details.