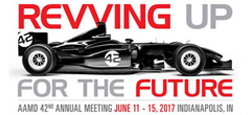 Join AAMD in Indianapolis this June
Make plans now to attend the AAMD 42nd Annual Meeting in Indianapolis, June 11 - 15, 2017. Learn more by visiting the Annual Meeting site.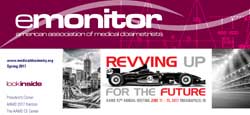 Read the Latest Issue of the emonitor
Find out about how you can become a medical dosimetry leader by running for a Board position, learn more about new 2017 membership benefits and get a preview of the 42nd Annual Meeting in the Late Fall/Early Winter issue of the emonitor.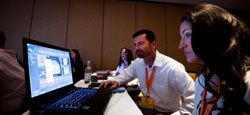 Renew Your Membership for 2017
It's time to renew your AAMD membership for next year so you won't miss a single benefit! Learn more about new online CE benefits and renew today!