WELCOME TO THE FOUNDATION
Our Mission Statement
The AAMD Education & Research Foundation will enhance cancer care and quality of life for patients receiving radiation therapy by promoting the critical role of the medical dosimetrist in the cancer community through support and advancement of education and independent research for medical dosimetrists.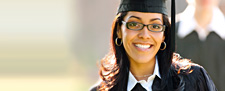 Scholarship Opportunities
Applications for 2016 scholarships will open on March 1. Click on the link below view scholarship details.

LATEST NEWS
2016 Travel Grant Application Now Open


Varian Medical Systems Provides $100,000 Grant to Medical Dosimetry Students


Scholarship applications for eclipse training and education scholarships will open in 2016


2015 Scholarship Award Winners
Congratulations to all of our 2015 scholarship winners